Coronavirus Update: Isle of Man Branch opening hours return to normal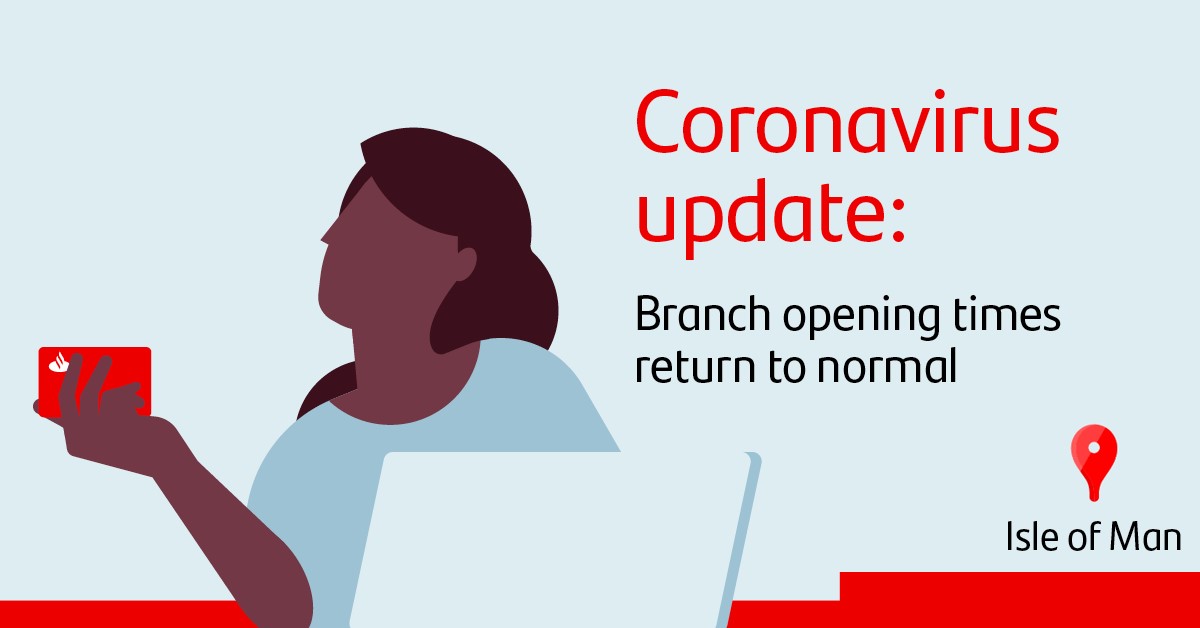 We're delighted to confirm that we have resumed our normal opening hours at our Isle of Man branch following the lifting of Covid-19 restrictions in the Isle of Man.  Our branch on Prospect Hill in Douglas will be open from 9am to 5pm Monday to Friday, except on Wednesdays when we open slightly later at 9.30am.  
We will not require customers to socially distance or wear a face mask when visiting the branch, however on an individual basis we will check with a customer to see if they would prefer us to observe these measures whilst we deal with their enquiry.