Santander International signs three year sponsorship with Isle of Man Southern Dippers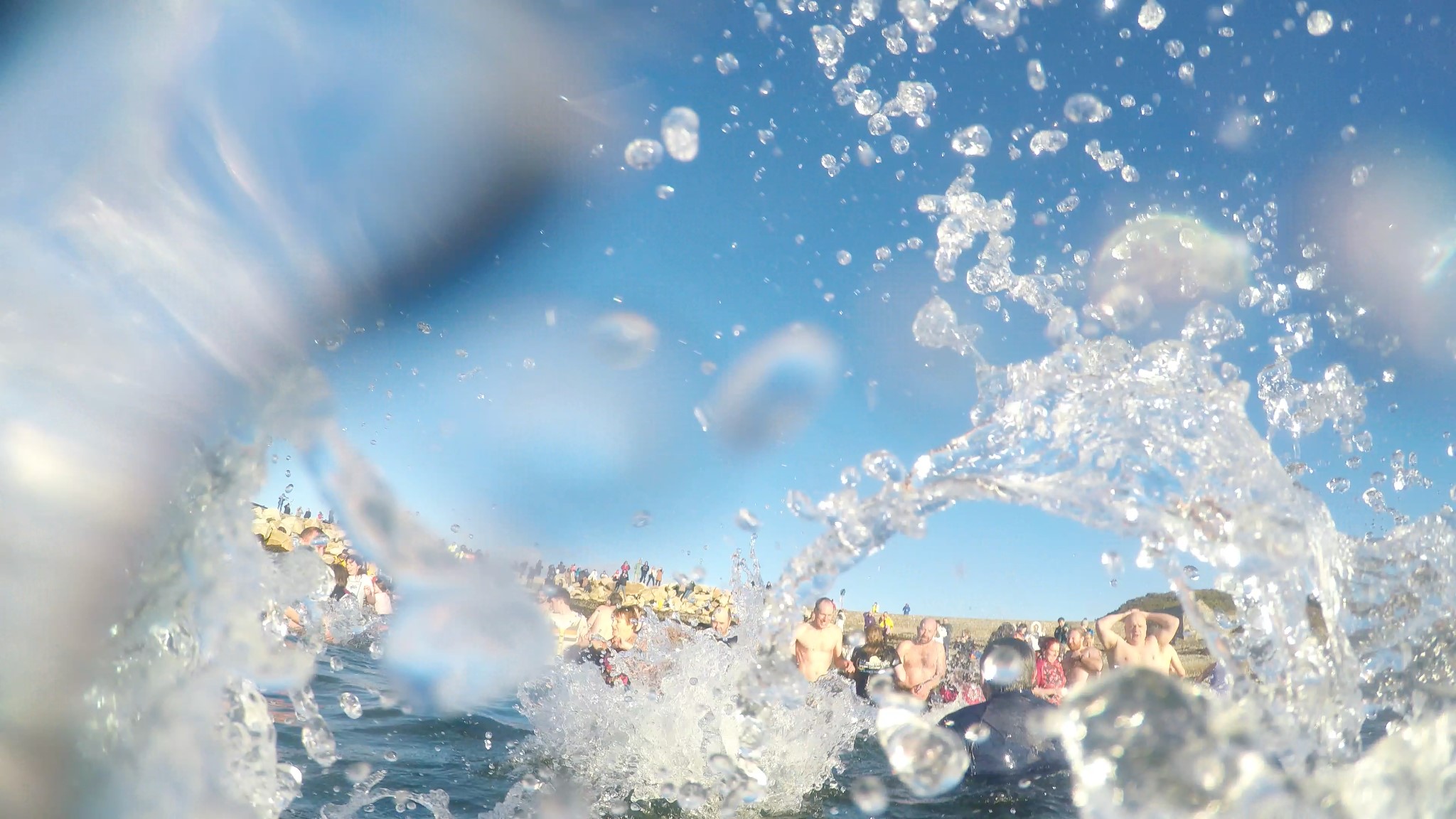 We're delighted to have entered into a three year sponsorship with the Isle of Man Southern Dippers, a group of Islanders who plunge into the water around the south coast on New Year's Day in aid of Isle of Man charities.
Money raised from the 2021 dips will be going to Isle Listen, a charity that provides training in schools, the workplace, and the wider community, to empower and support Islanders with their mental health.
2021 marks the 20th anniversary of Southern Dippers, an initiative that has seen some New Year's Day dippers complete over 80 swims, raising £60,000 to date for various good causes in the Isle of Man.  100% of funds raised go to charity and the three-year sponsorship deal from Santander International will help Southern Dippers continue keeping the fun in fundraising.
Lenny Conroy, event organiser for Southern Dippers, said: "We are naming the 2021 dips the Santander Splash in recognition of this fantastic sponsorship. Over the past 20 years, the dips have become increasingly popular, helping us raise significant sums for Isle of Man charities. Last year's final dip in Port Erin attracted over 300 swimmers and it would be brilliant to exceed that this time."
The Santander Splash will take place on 1st January 2021, starting at 10am in Chapel Bay, Port St Mary, followed by Inner Harbour, Port St Mary at 10.45am, then Gansey Bay at 11.30am. The last swim will take place at 12.15pm in Port Erin Bay, when participants are invited to wear fancy dress.
James Geldart, Managing Director, Santander International Isle of Man Branch, added: "We are delighted to have the opportunity to support this invigorating community event that sees people come out whatever the weather, raising funds for great local charities. This really is something for everyone, so even if you don't want to brave the waves, you can still join in the fun and cheer everyone on.  What better way to start the New Year and support Isle Listen, who have provided invaluable mental health support in these particularly challenging times."